Streamline talent flow within your organization
Step up internal talent mobility and maximize workforce value with Talenteer by Itransition.
Unlock the potential of decentralized talent mobility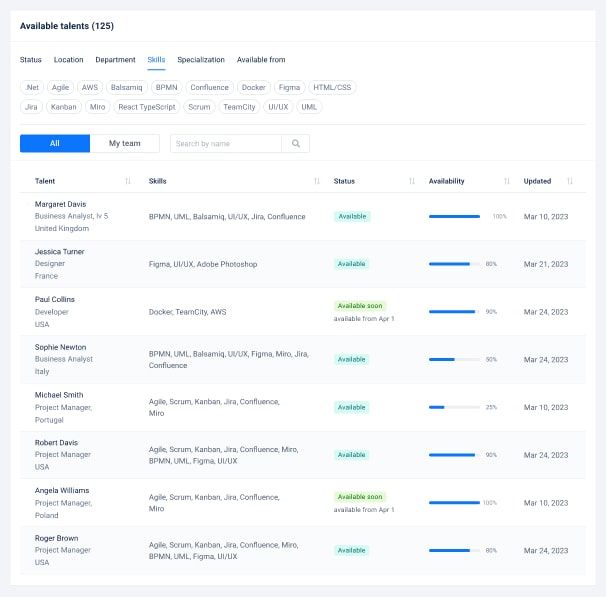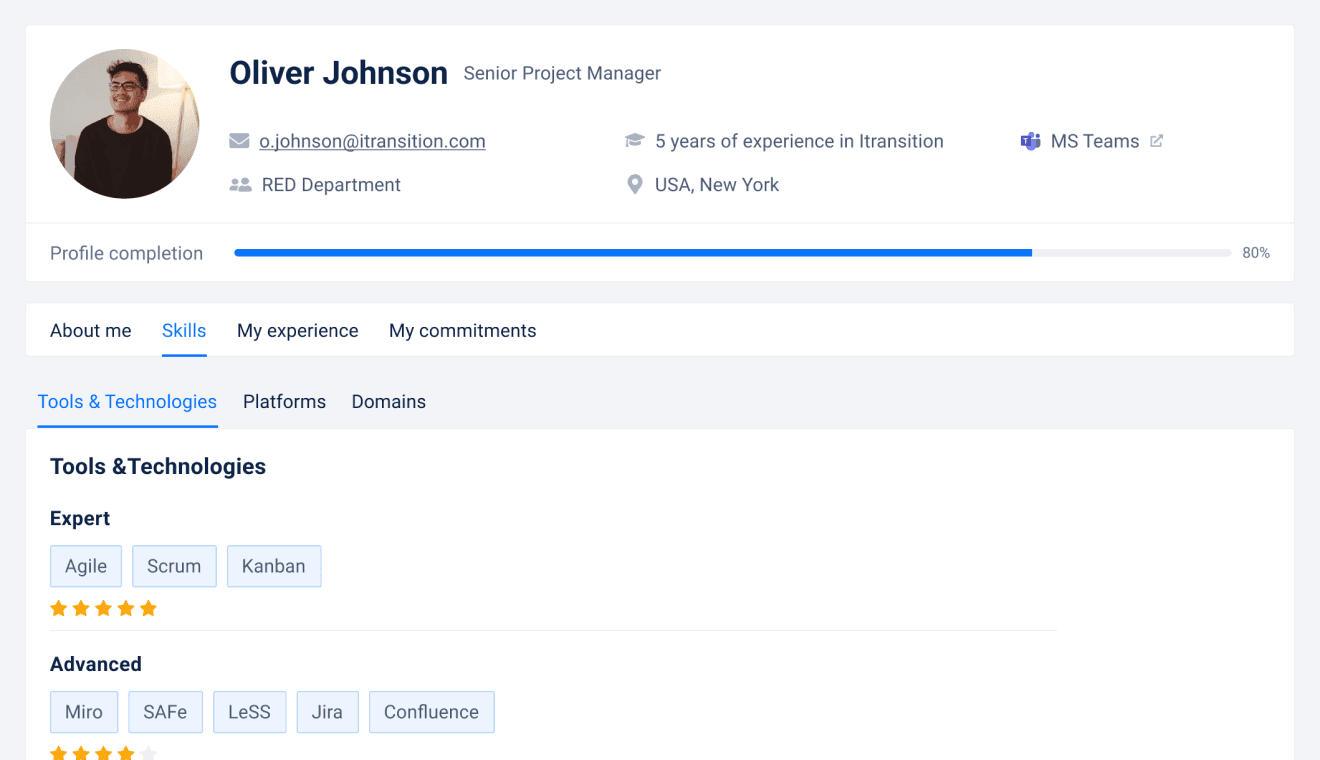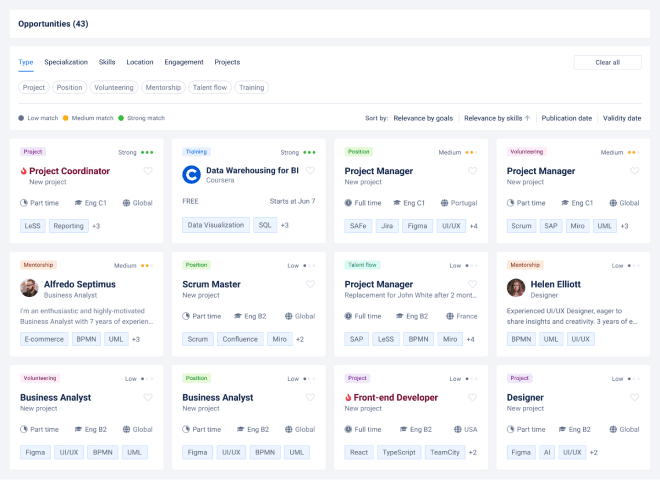 Promptly fill open positions
Utilize the whole company as a talent pool to get the most out of your company expertise.
Discover hidden talent
Get a holistic view of your people's capabilities and find the right talent at the right time to fill crucial roles.
Keep your people engaged
Offer employees a clear path for growth and development and let them pursue their career aspirations within their very own company.
Increase business agility
Gain valuable insights to refine your business strategy, address rapidly changing business priorities, and outpace the competition.
2x
Increase in internal recruitment
5x
Fewer employees who didn't find opportunities internally
25%
Increase in employee skills visibility
Book a demo
Get 3 months of Talenteer for free
Contact us
Tackle the common talent challenges of large organizations
Centralize the info on employee skills and capabilities, making it easily accessible to all your company departments
Achieve transparency of a vast and ever-changing landscape of open positions with visibility across departments and teams or at the top
Match existing employees to work opportunities instead of letting people go while recruiting others with similar profiles at the same time
Take advantage of the existing talent who are more productive as compared to newcomers requiring long adaptation before they become an efficient part of the team
Unleash an array of benefits through talent mobility and workforce agility
Minimized employee turnover
Improved internal mobility increases talent utilization
Retaining valuable employees by helping them find the right opportunities within the company
Breaking the glass ceiling within a particular department/team and allowing employees to grow professionally with the company
Increased loyalty among those who have grown professionally within the company
Empower employees through career pathing
Driving careers forward
Unlocking growth potential within the company
Planning short- and long-term career moves
Simplified and less time-consuming process of finding a suitable job opportunity in-house
Finding the right mentor who is key to talent growth
Self-driven decision making and improved comfort
Finding new career opportunities in a familiar environment
Choosing the right opportunity reflecting your current and developing skills and interests
Enhanced internal motivation, comfort, and satisfaction
Improved transparency
Increased awareness of available project vacancies
Greater clarity of the assignment process
Greater chance to be noticed and recognized by other company professionals and decision-makers
Want to find out about Talenteer partnership program?
Contact us
Talenteer features overview
Searching for candidates that match a specified skillset or other parameters at choice
Staffing new opportunities with relevant candidates based on employees' skills
Placing and managing internal company job openings, short-term engagements, gigs, and learning opportunities
Aggregating the info on departments, active undertakings, and employees in one place, leveraging integrations with other internal systems
Collecting statistics on opportunities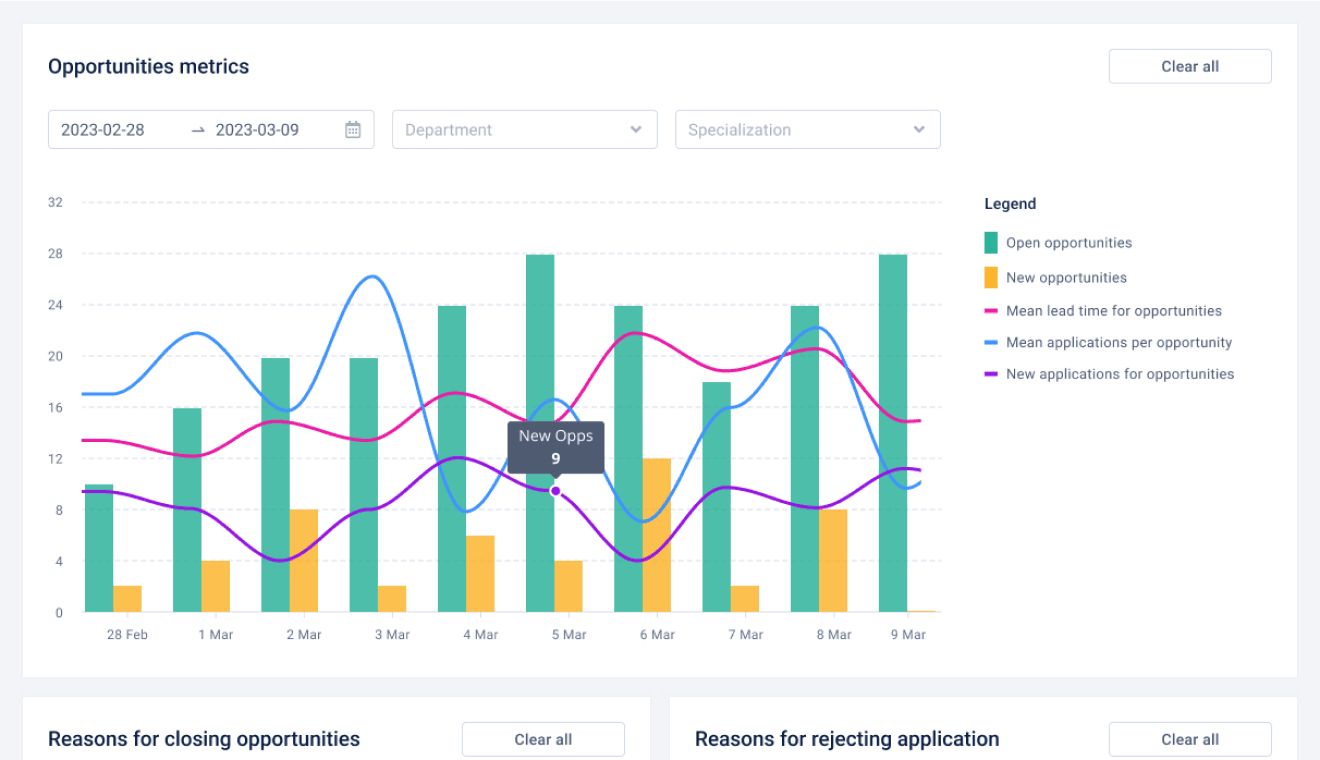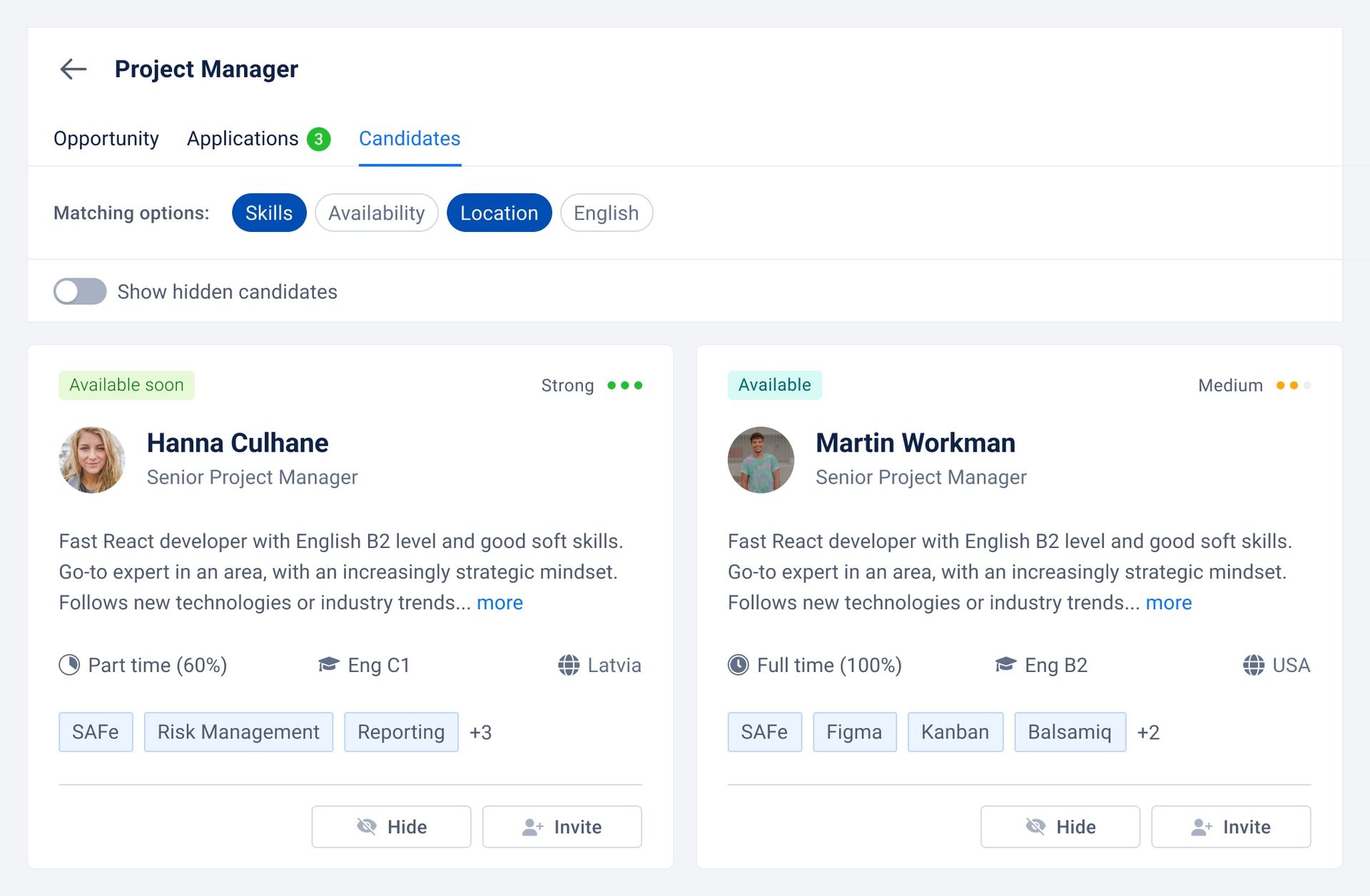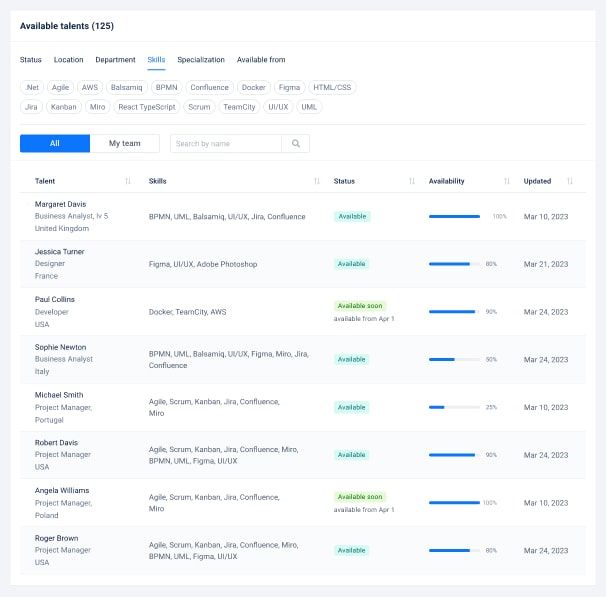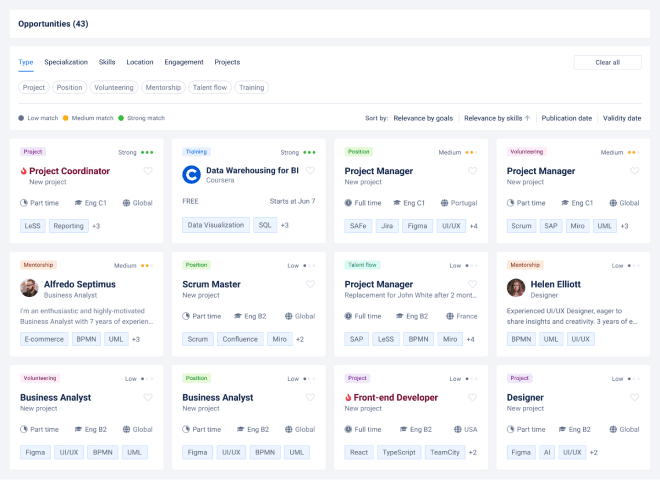 Why Talenteer by Itransition
500+
employees
Proven track record with large companies
24/7
support
On-demand and scheduled service maintenance activities and updates
2+
weeks
Fast implementation
Customizable
Possibility to customize the product according to your needs
Favorable terms
Pay what you want for the first-year license fee, with no long-term contracts
Secure
Complete control over all your data and its privacy provided by the on-premises deployment
Integrable
Easy integration into your own existing infrastructure
Why Talenteer by Itransition