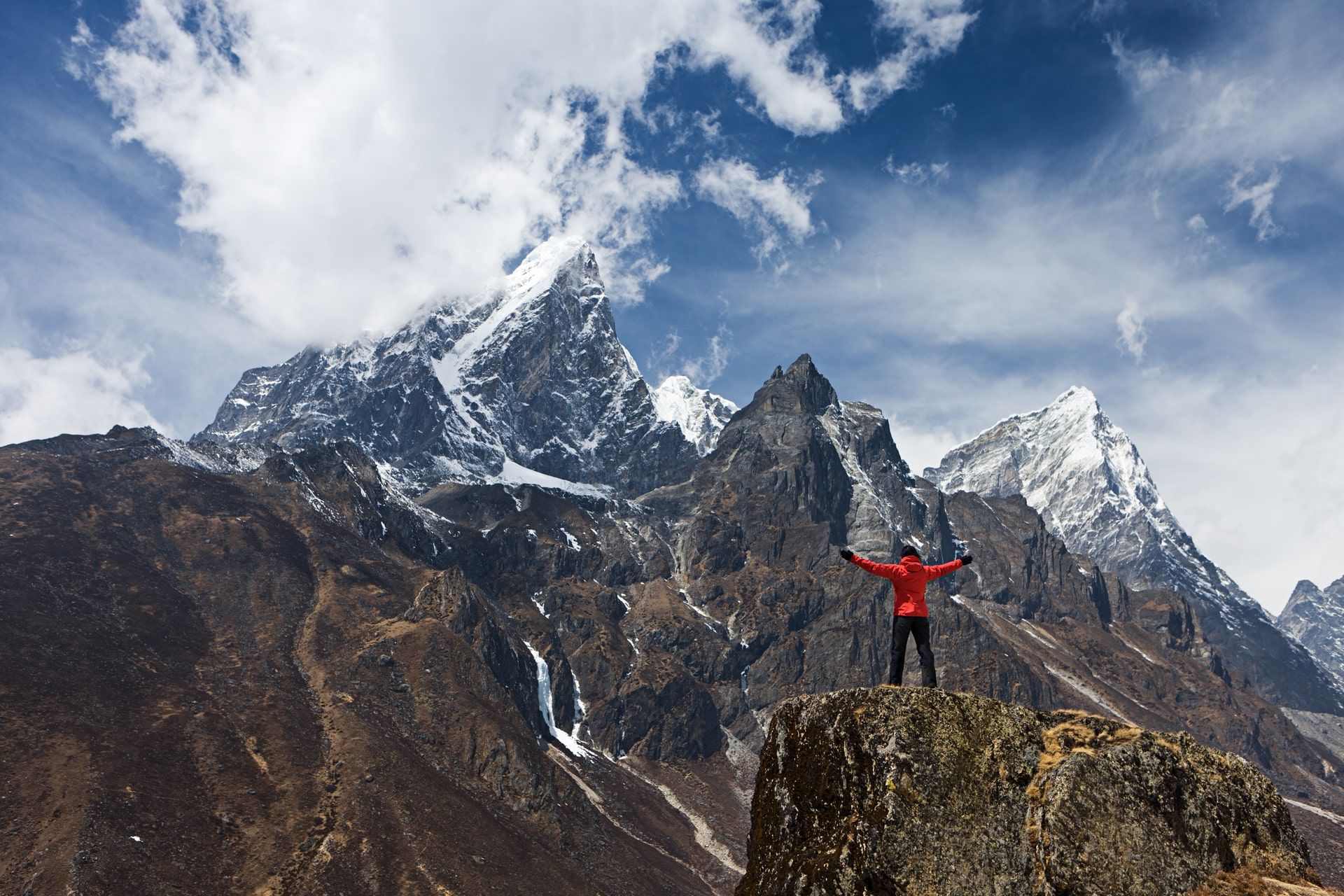 Empower your team for productivity and growth
Embrace a culture of talent mobility
Unlock the full potential of your employees
Retain top performers
Minimize turnover and external hiring
Enhance employee retention for a competitive advantage
1
Enable people to freely pursue their career aspirations and goals
Equip your team members with powerful tool that enable them to explore new possibilities, and connect with relevant opportunities through comprehensive talent profiles. It has never been easier to navigate new horizons while showcasing their diverse skills, rich expertise, and ambitious aspirations, leading to enhanced visibility and well-deserved recognition within the company.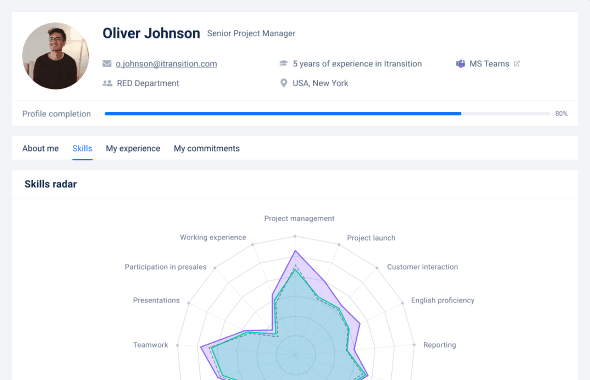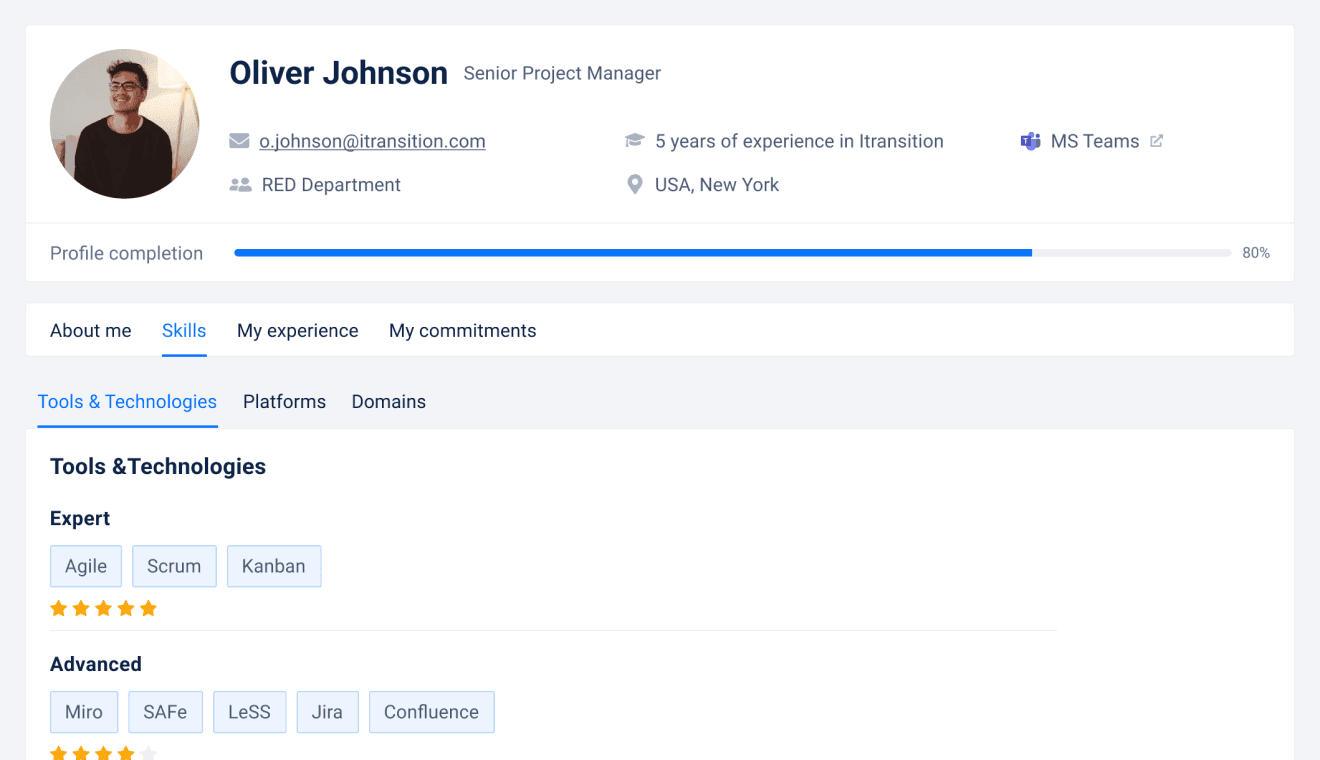 2
Identify and retain top talent
Gain a holistic view of your workforce, discovering high-potential employees through comprehensive talent profiles. Uncover the essence of your team members with insights into their core values, motivators, and competencies. Empower seamless role transitions and a dynamic talent pipeline, all while fostering a culture of appreciation and gratitude through our unique "Aura". Step into the future of leadership with Talenteer — a game-changer for managers ready to unleash their team's full potential and drive sustainable growth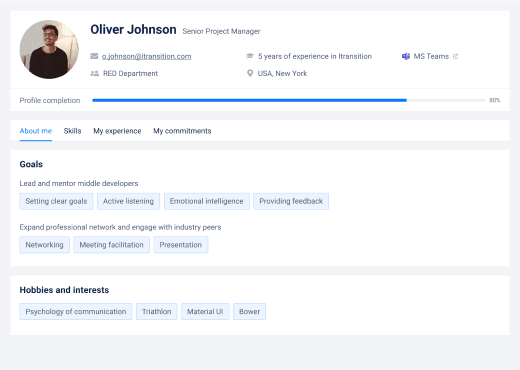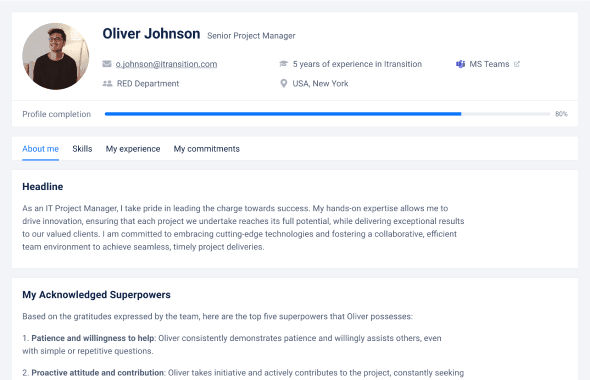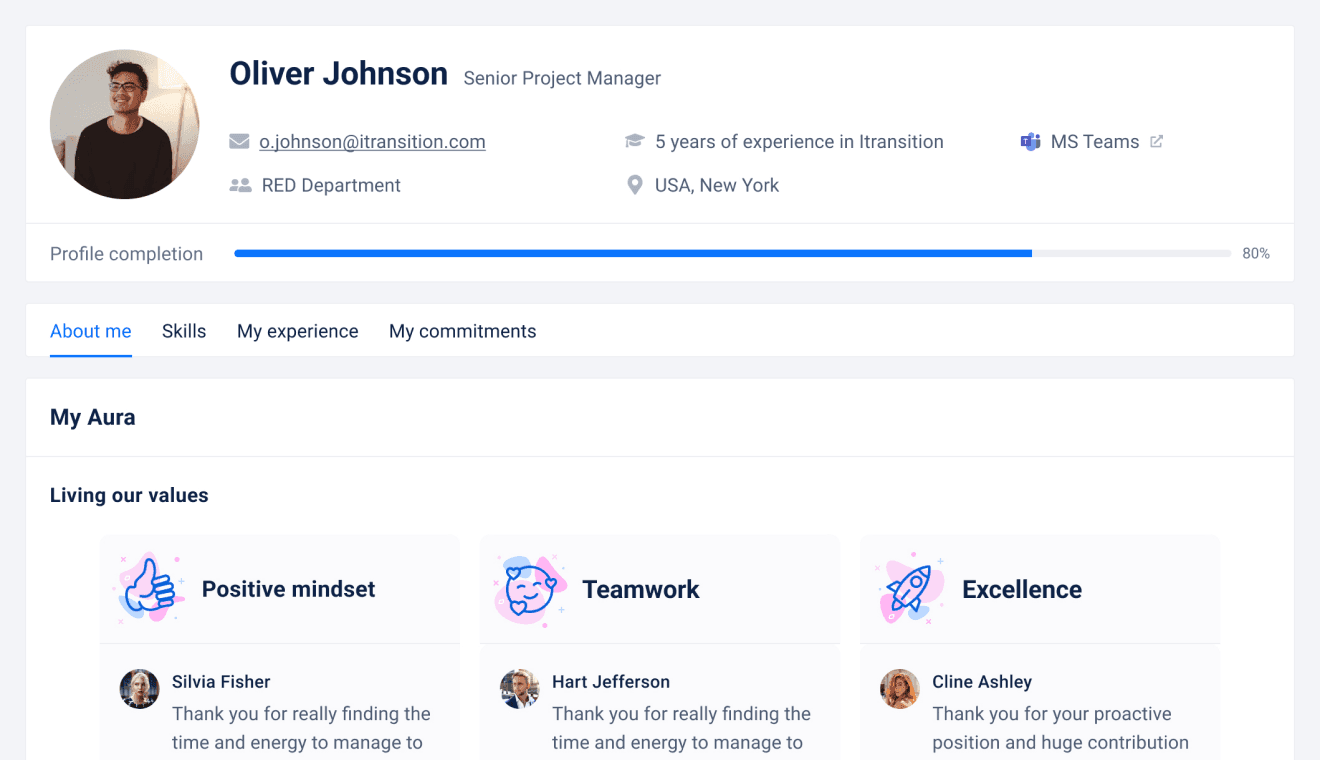 3
Break boundaries with diverse opportunities
Offer your people a diverse array of captivating projects and positions within your organization. Pave the way for exciting career growth and foster continuous skill development and the acquisition of enriching new experiences. With the freedom to explore opportunities that align with their passions and interests, your employees will embark on a journey of personal and professional advancement, driving your organization's success to new heights.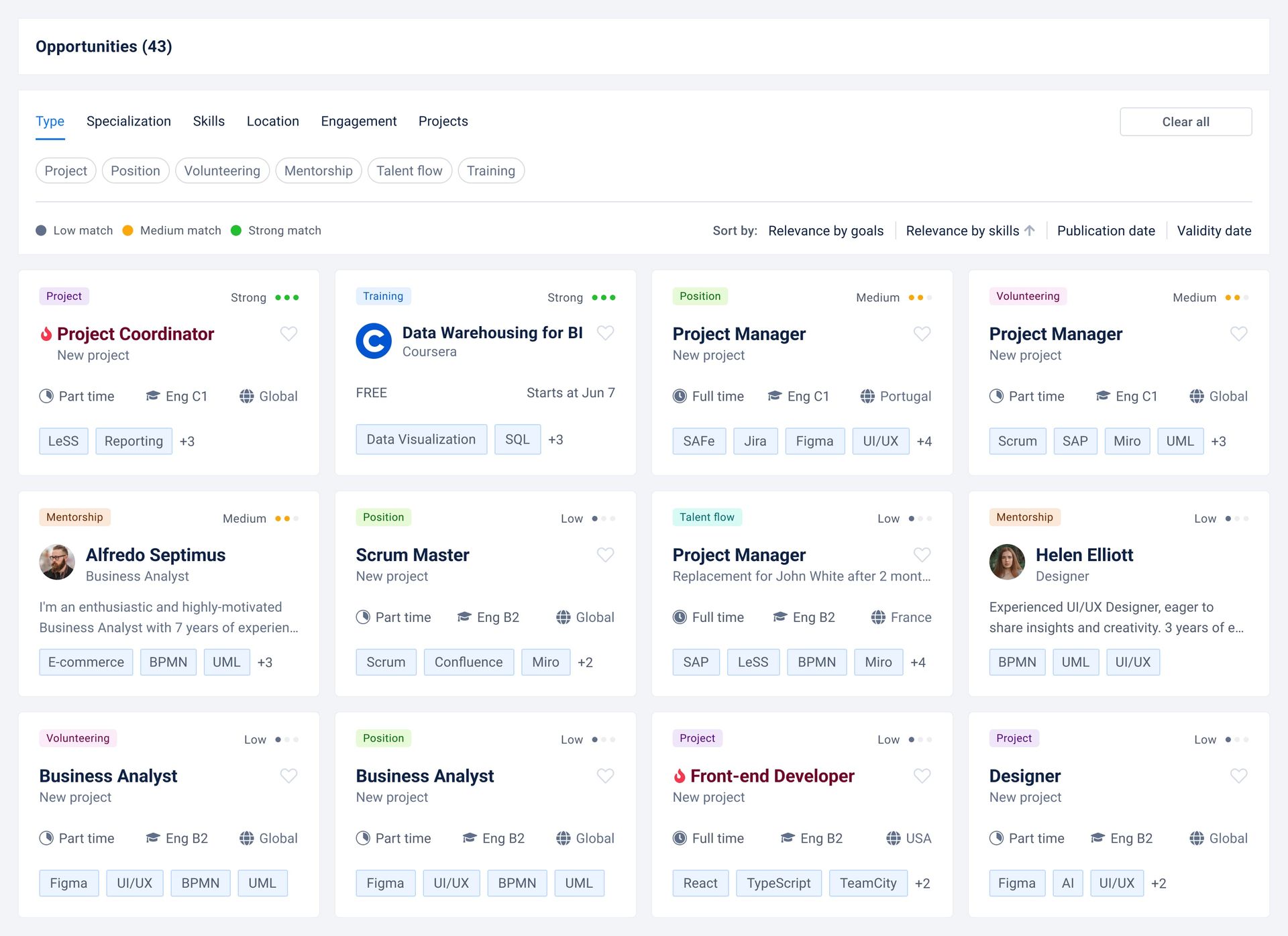 4
Provide your team with tailored AI assistance for professional growth
Talenteer's AI engine goes beyond mere skill matching, taking into account each employee's unique blend of skills, aspirations, and your organization's strategic goals to identify the most relevant opportunities. This personalized approach ensures that people discover roles that align precisely with their professional desires, fueling exponential growth and job satisfaction. With a deep sense of support throughout their career journey, employees experience heightened motivation and unwavering engagement, fostering a passionate and committed workforce.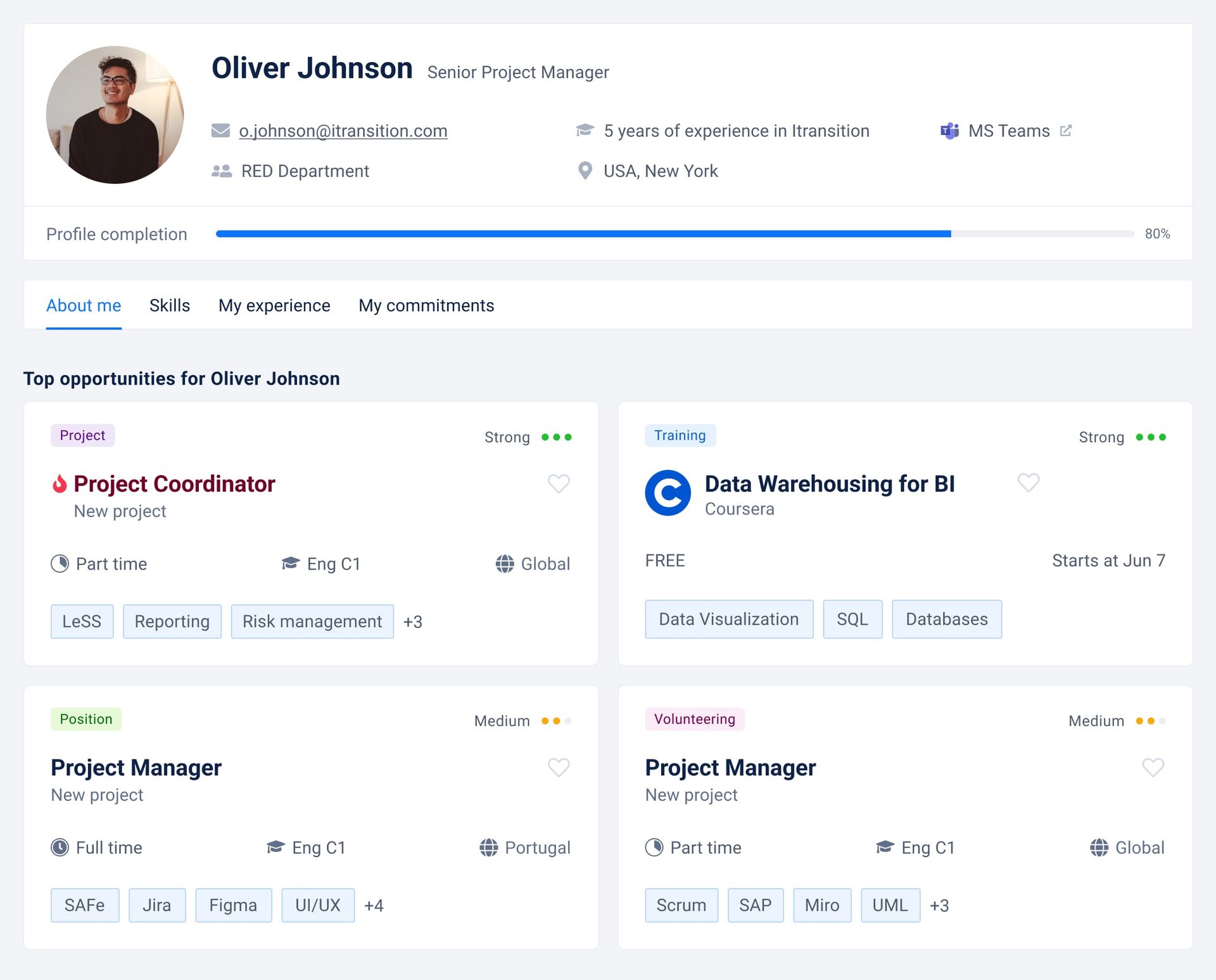 Talenteer
Your productivity partner for growth and success
Book a demo