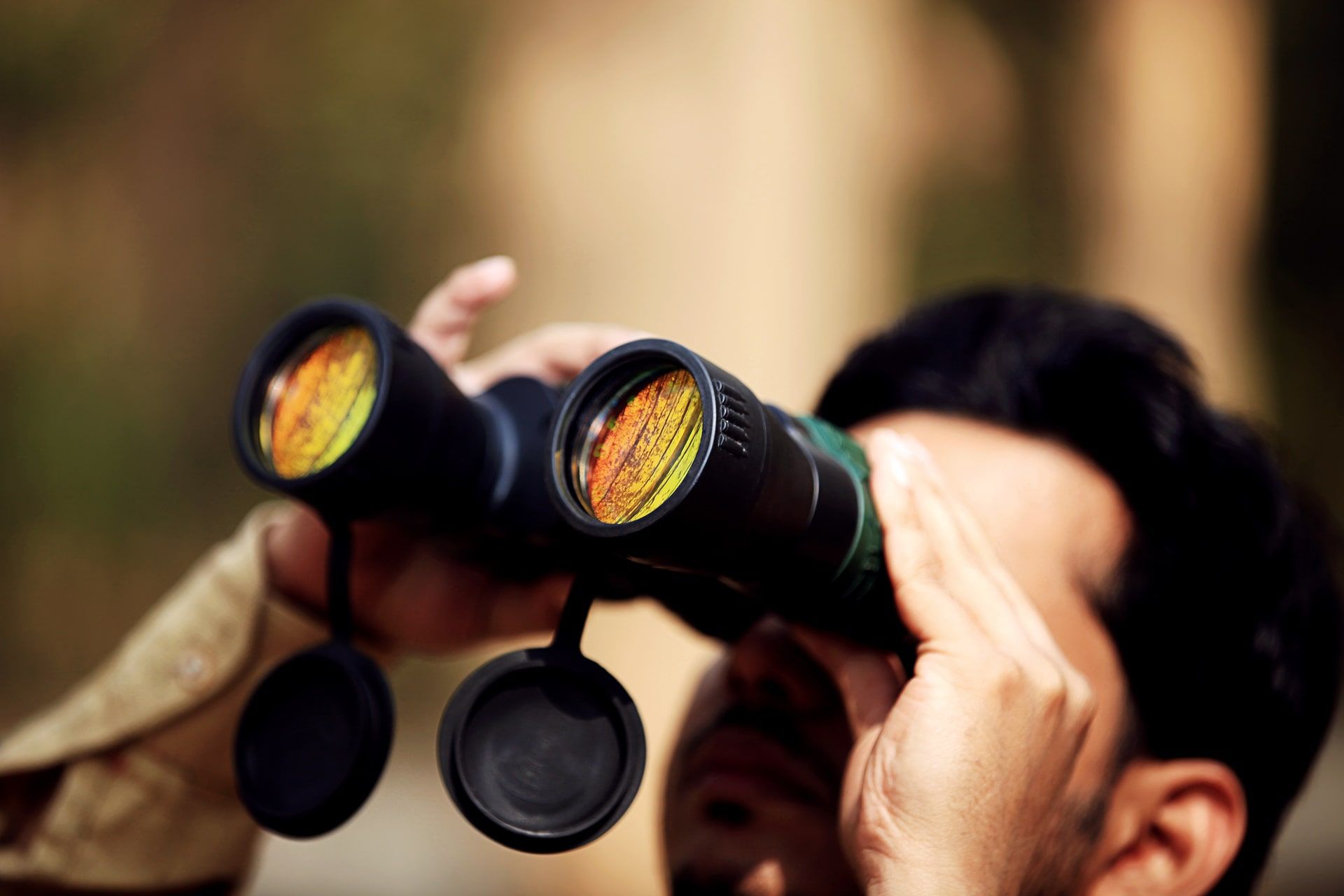 Unleash the power of talent allocation: elevate operational efficiency
Tap into a broader talent pool
Gain data-driven insights
Match the right skills to specific projects or initiatives
Streamline resource allocation
Ensure the ideal people are in their best-fitting positions
1
Find data-driven partner for transformative workforce planning
When facing tough times like a crisis or major changes, figuring out the best workforce plan can feel overwhelming. But don't worry, Talenteer is here to support you every step of the way. With its smart insights and data all in one place, you'll have a clear picture of your workforce. Talenteer becomes your trusted guide, giving you the confidence to make informed decisions that can turn challenges into opportunities. No need to stress – Talenteer has got your back!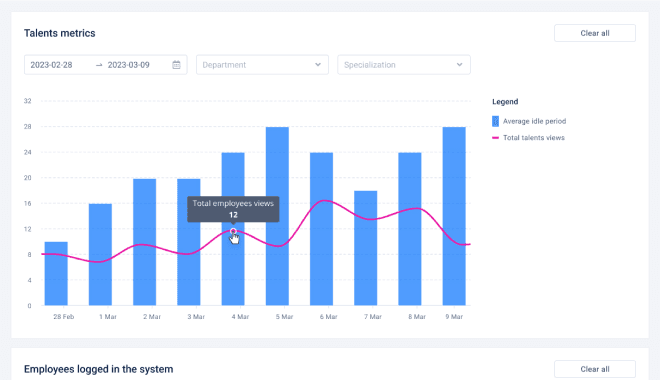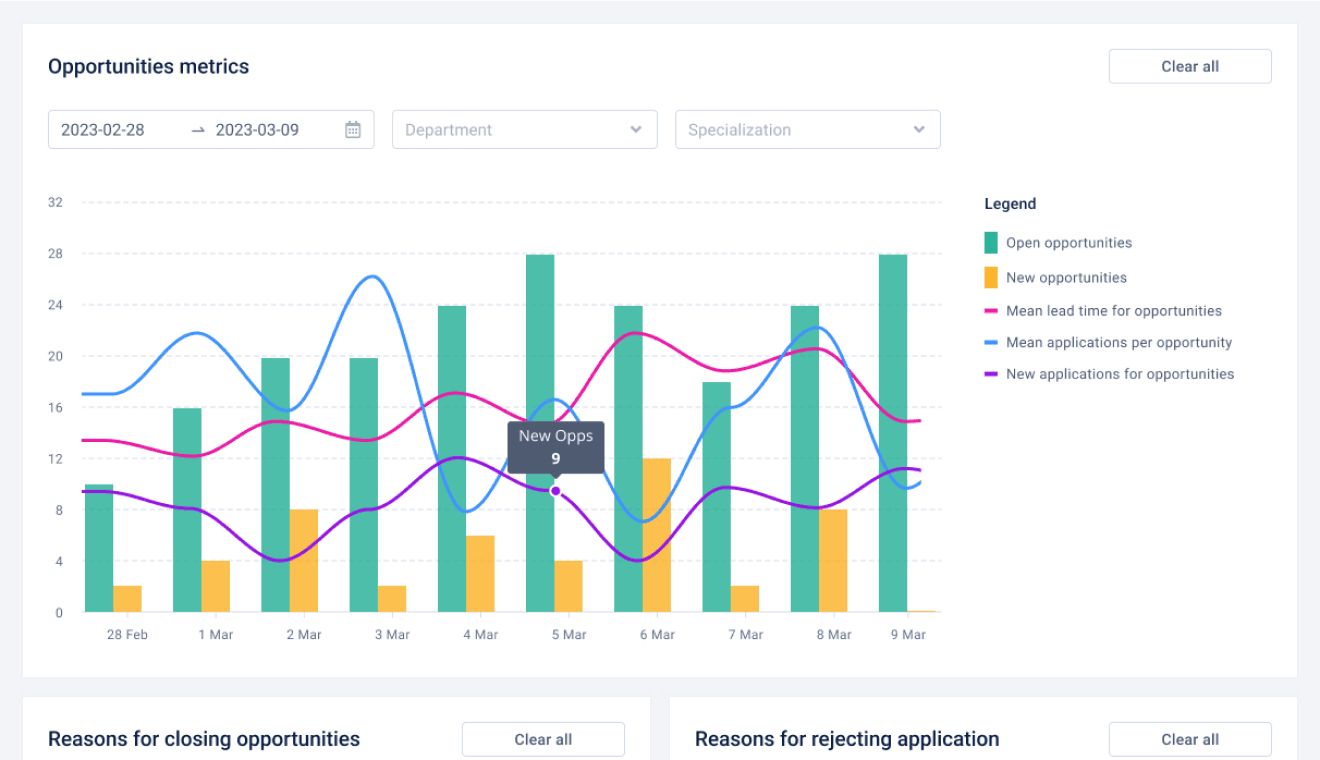 2
Uncover the hidden gems in your talent pool
Discover a holistic view of your employees, embracing their diverse skills, availability, locations, qualifications, and more. With this comprehensive data at your fingertips, you'll unlock the power to strategically allocate resources, ensuring the perfect match of talent to projects. Witness the optimal utilization of your talent pool, as efficiency soars and your workforce's full potential is unleashed.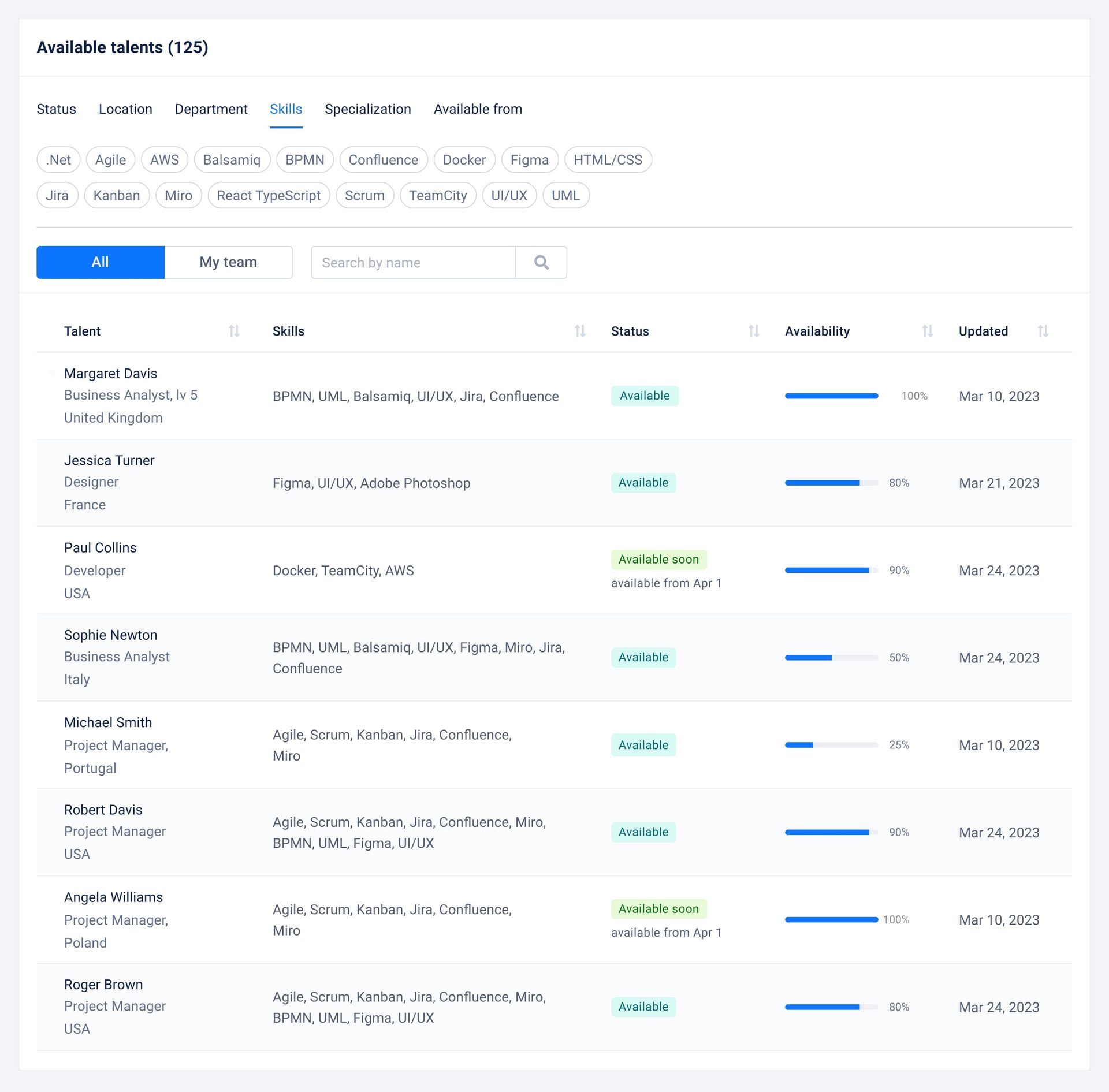 3
Enhance efficiency with matching engine
Talenteer's matching engine empowers managers with swift projects staffing and efficient internal vacancies closing. Effortlessly identify the best-suited candidates for each project, ensuring quick and successful team formations. Maximize workforce utilization and productivity with seamless talent placement, saving precious time. Let technology handle the heavy lifting, allowing you to concentrate on driving strategic initiatives.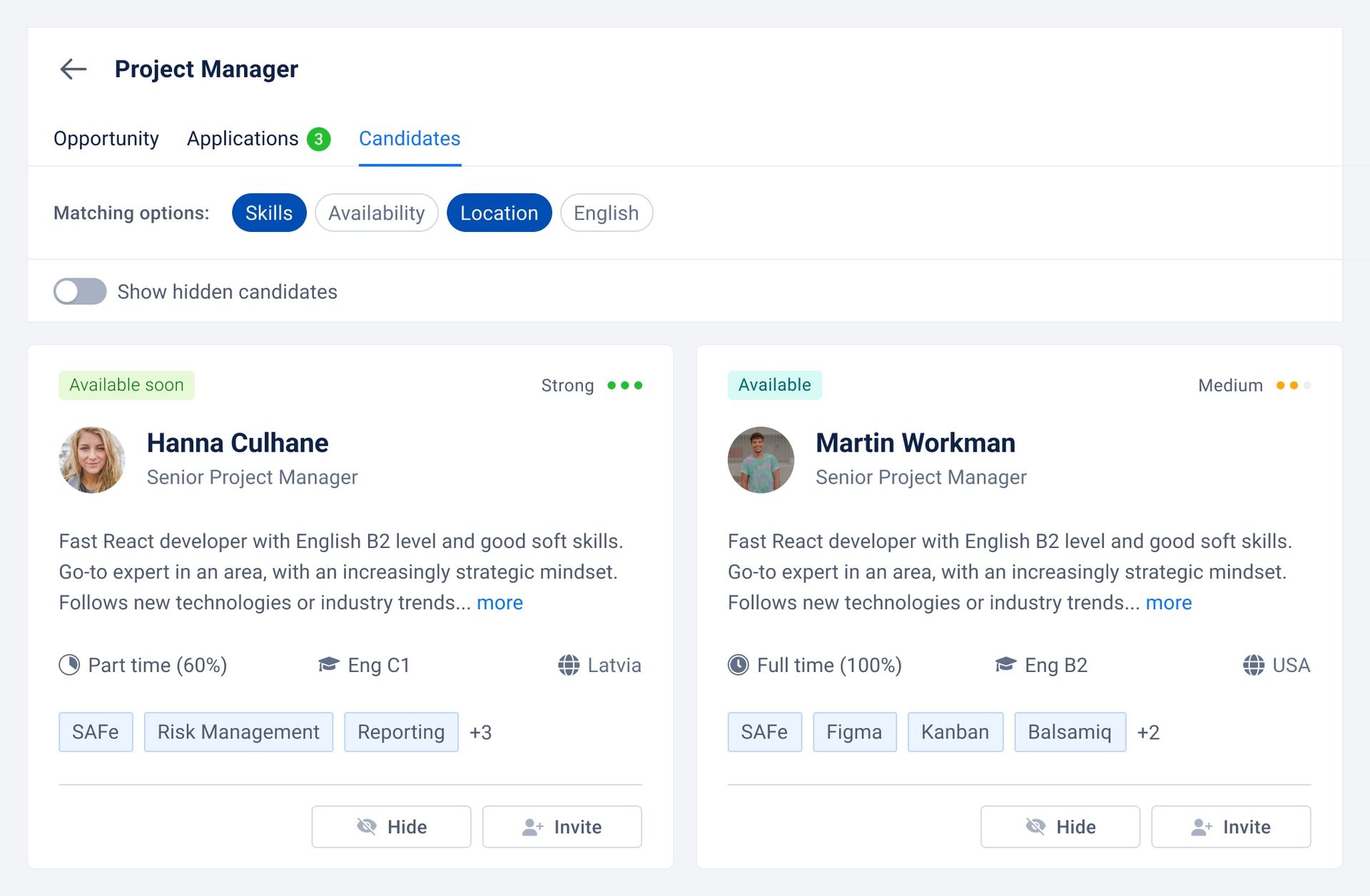 Ready to revolutionize talent allocation and drive operational efficiency?
Discover how Talenteer can transform the way you allocate resources and propel your organization to new heights of success
Contact us