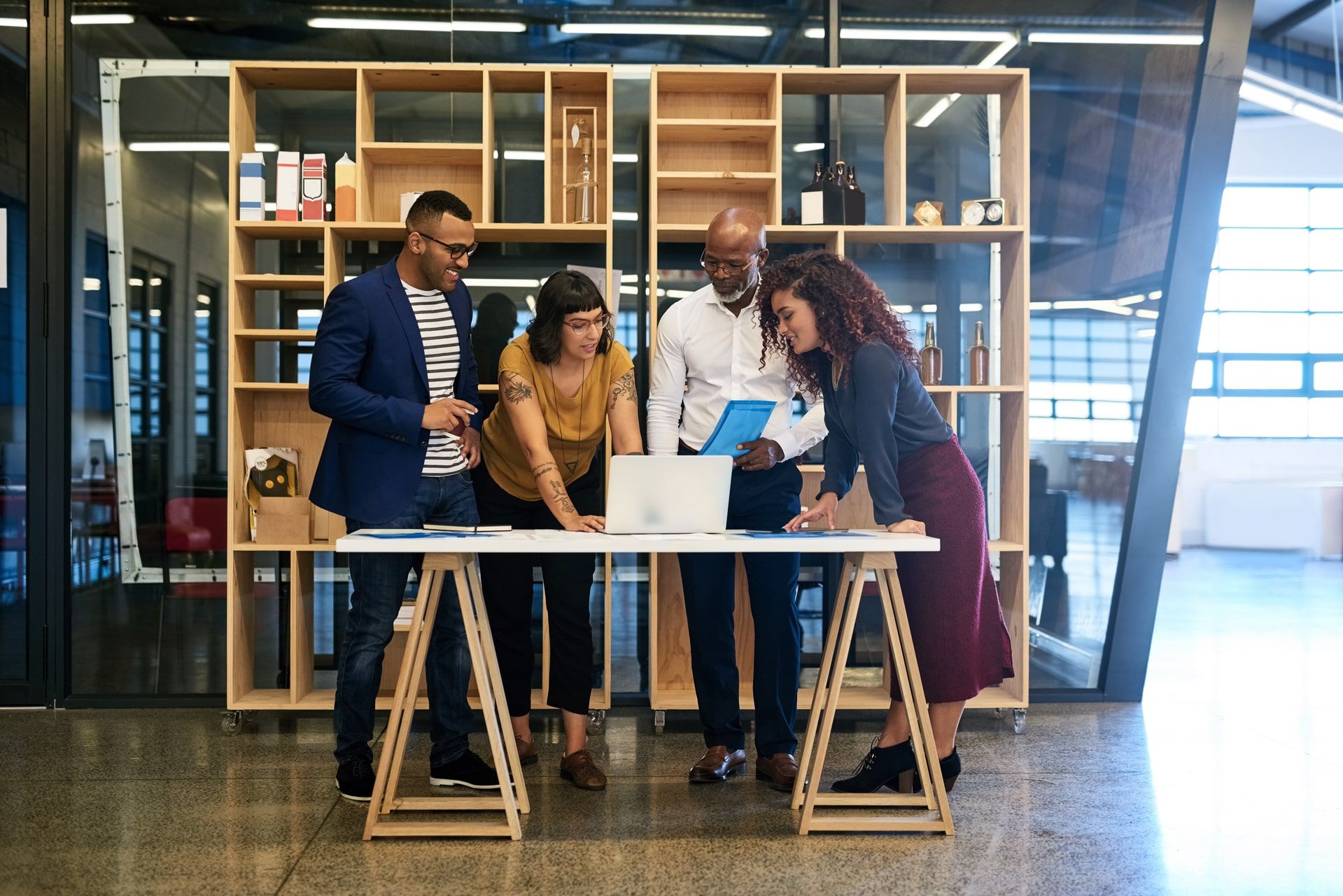 Unlock agility and collaboration: empower your teams to thrive
Enhance collaboration and communication
Expand employee skill sets
Improve adaptability to change
Foster continuous learning and growth
Maximize employee potential
1
Build strong talent pipeline
It's essential to have a strong talent pipeline for long-term success. Talenteer's Talent Flow program makes sure that talent and knowledge smoothly transition within your organization, nurturing sustained evolution. As employees start their new career path, they feel secure, appreciated, and supported, enabling them to reach their full potential and approach work with dedication. Build a pool of skilled leaders ready to tackle any challenges that lie ahead.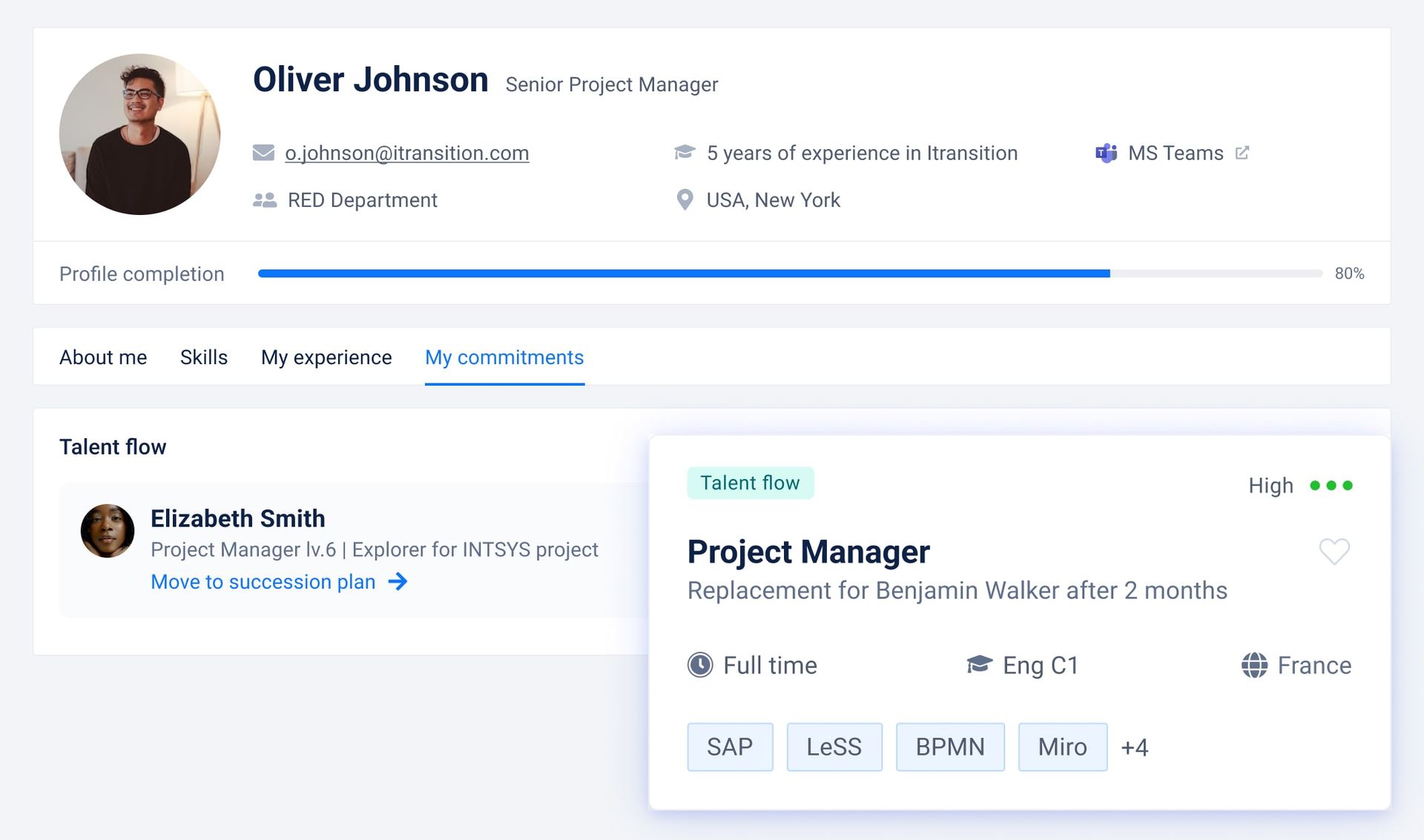 2
Embrace win-win of mentorship
Cultivate a remarkable benefit for both employees and company leaders. Investing in mentoring opportunities becomes a strategic choice for organizations. It creates a dynamic culture of continuous learning, propelling innovation and success amidst the ever-evolving competitive landscape.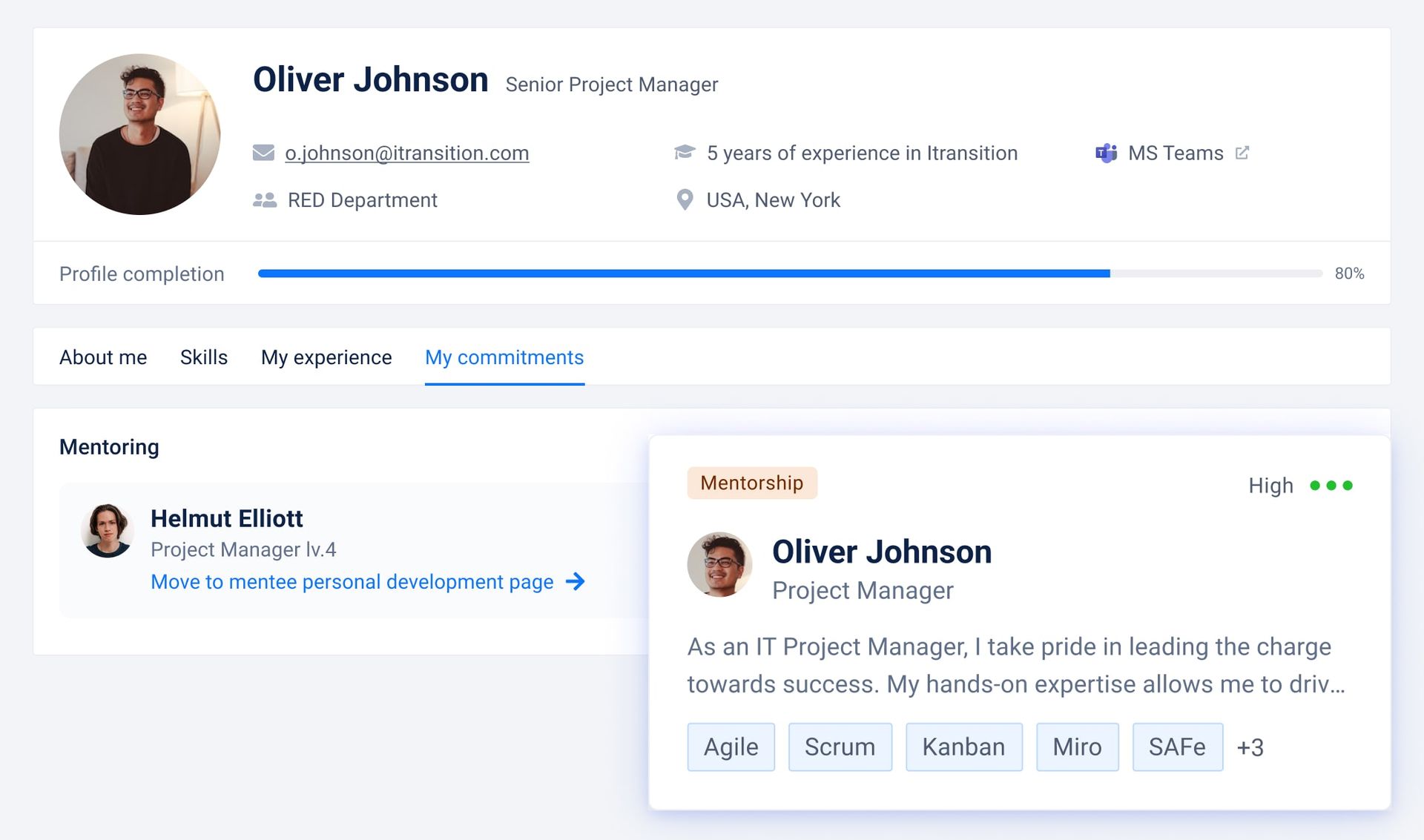 3
Discover the power of volunteering
When teams unite, collaborating across departments and sharing their expertise, the power is limitless. With Talenteer, various activities can effortlessly transform into volunteering opportunities, showcased in a general gallery, inviting interested employees to join new teams and enhance their skills while building a strong professional and social network. This fosters agile professionals who thrive in dynamic work environments, breaking down silos and gaining profound insights into your organization's operations, adaptability, and customer needs.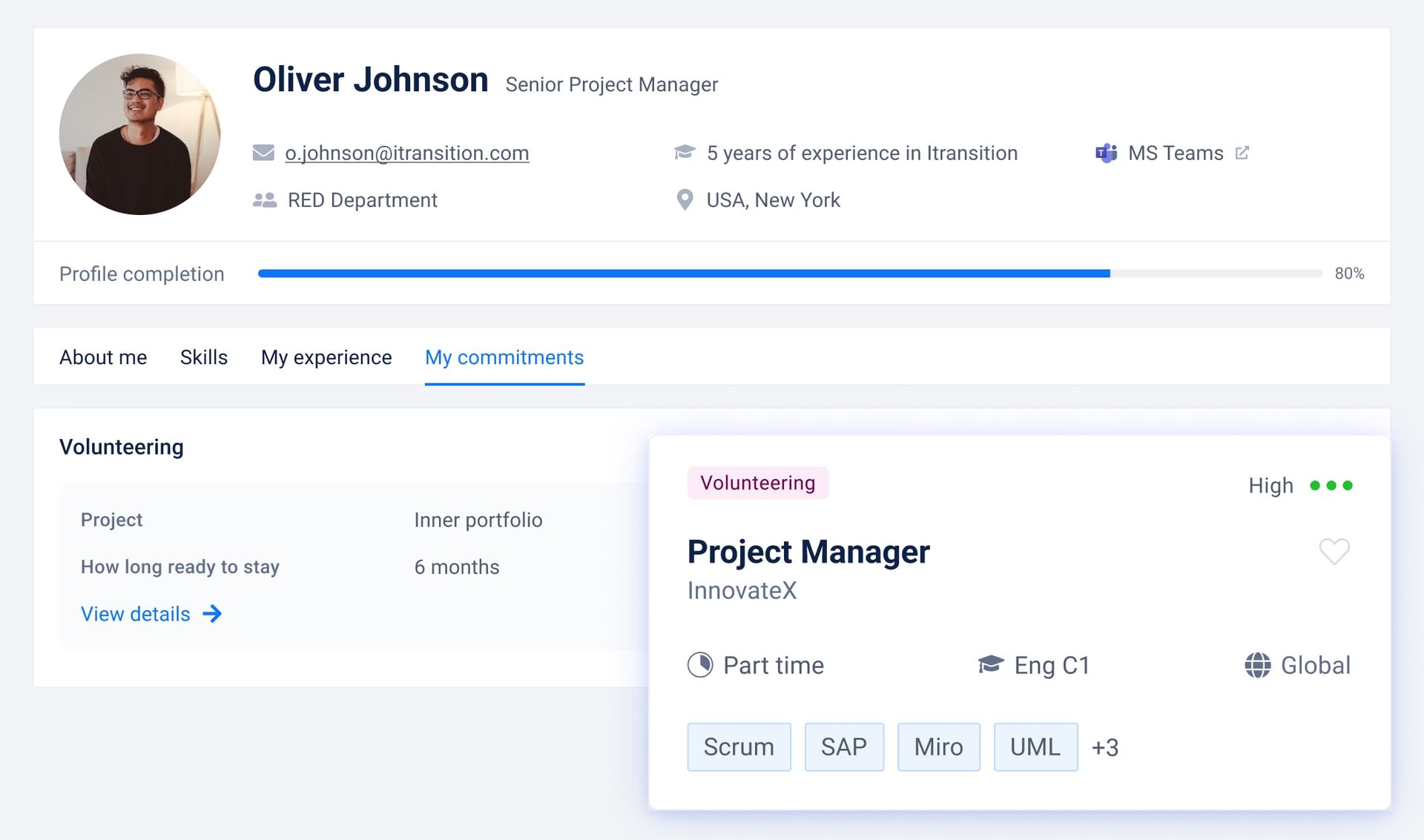 Unlock the potential through agility and collaboration
Let's embark on this journey together and lead the way in innovation and success
Book a demo